Our Services

Find Loan Products We Offer

Whether you're buying your first home or your dream home, we have a mortgage solution for you. Get your custom rate quote today.
Get Pre qualified Now

We're committed to helping you refinance with the lowest rates and fees in the industry today. Check out our Low Rates, Calculate your Payment, or Start the Process Today!
Learn More

Our Secure Application takes about 12 minutes to complete, and is required for a "Pre-Approval." You will be contacted once your application is submitted. Submit your Application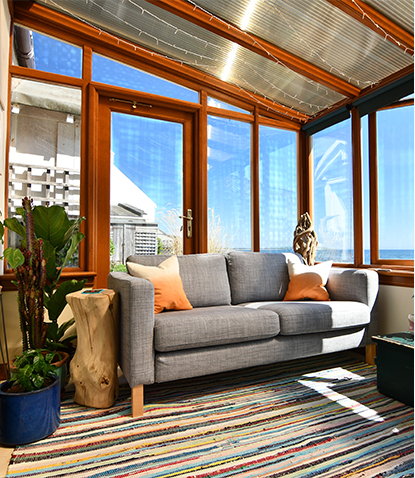 Welcome to our website.
We know that each customer has specific needs, so we strive to meet those specific needs with a wide array of products, investment tools, mortgages and best of all quality service and individual attention.
Today's technology is providing a more productive environment to work in. For example, through our website you can submit a complete on-line, secure loan application or pre-qualify for a home loan. You may also evaluate your different financing options by using our interactive calculators and going over various mortgage scenarios.
WHAT PEOPLE SAY

Some of our Awesome Testimonials
WE are so very grateful for working with Ryan Lemire.. He helped me really understand so much before our loan was processed and after would continue to work closely with us through out everything until closing! He was very patient with me and I would highly recommend working with him again. Thank you Ryan and I am so glad I answered your call that day that made my husbands reality come true for his garage... plus I will be able to do something for me as well.. I wouldn't had understand so much without Ryan's knowledge helping me!
Rama Kacho, and Elite Home Funding, have been top-notch from the word go! I have had excellent care throughout this process. I can't say enough about Rama! I felt protected and informed from the moment our home loan process started. Thank you so much!
Mike Ayoub did an amazing job with me. He constantly communicate with us and did what others was unable to do. I really recommend to work with Mike.
Elite Home Funding was great during my recent refinance. Donovan, the agent was great and got us everything that we asked for in the process. I jumped around between two companies and found out that Elite Home Funding and Donovan are some of the best out there. I just wanted to once again thank Donovan for the outstanding service that we received.
We had a a great experience with Elite Home Funding. Kyle was sure to take his time and explain all the steps in the process. He was also great about staying in contact so that we weren't in the dark. Would definitely recommend to others.
Elite Home Funding-- Has an Exceptional Individual who actually cares about helping people change there Life for the Better-- Donovan has been with me through the whole process of my VA Refi he has made me feel extremely comfortable in this refi process. Donovan assured me to not worry that he would be here to make sure that everything will go Smoothly which he did do many times -- he stayed with me through the application process on the phone, answered all questions I had that very same day I texted him super Lightening Fast response, I felt connected and comfortable and when I needed to have the notary come and I told him I had to work the next day --my two jobs he did not miss a beat. Donovan said No Worries we will get the notary out to you today-- let me work on that-- I am going to do my best to make this happen today. Donovan -- I just want to let YOU know YOU are the BEST!! HE SAID stick with me and I am going to help you I am going to find the Best Loan for You. I TRUST Donovan and his Team at Elite Home Lending and you should give them an opportunity to help change your Life for the Future too. I really can't THANK YOU enough Donovan God Bless you and your Family. Happy 2023 mine has been blessed because of YOU.
Thanks Mike Ayoub at Elite Home Funding for outstanding financial guidance. He kept his eyes out for the best rates. He was so attentive. I will defiantly refer him to anyone I come across needing to refinance and get of debt. I now can breathe!
I would like to say thanks to Mike Ayoub at Elite Home Funding for outstanding financial guidance.  Mike really worked with me through my delays due supply chain issues. He kept his eyes out for the best rates. I really appreciated him call to check on and how the renovation was progressing.  He was so attentive. I will defiantly use to do and refer him to anyone I come across needing to refinance and get of debt.  I now can breathe and get rid of all the debt to include my car, all credit card and the high interest loans I took out to finish renovating my home. Again, thank you Mike for time and financial guidance.
I had such a great experience working with Elite Home Funding on the purchase of my first home, especially Mike Ayoub who went above and beyond to make sure I was getting the best rate. Mike was able to close my loan in 4 days and kept me updated every step of the way. I can't thank this company enough!
Elite Home Funding is a phenomenal company to work with. I can't say enough about Donovan (my loan representative). Donovan displayed unwavering support even when some things out of our control would frustrate me. He answered every question I had with an detailed explanation and with patience and understanding. I HIGHLY recommend Donovan for your next mortgage or real estate journey. Thanks a lot to Elite Home Funding and especially Donovan for our closing this Friday.
The whole team was available at any time on my limited time schedule to discuss and update me on the progress of my mortgage. I look forward to using them again!
I have to give Samba and his team a 5 out of 5. Samba kept me updated on a daily basis. If you are looking to buy a home or refinance one then give Elite Mortgage.
I worked with Samba Camara. He called me and made the entire experience easy and effecient. He got me a great rate, made sure I had all of my paperwork in order. He followed up with me constantly to make sure I had everything submitted. Thanks to him I am getting a significant amount of cash. This is with a 15 year mortgage and no change in my monthly payments. Other times I have tried to refinance were nightmares. This was seemless and painless.
Great staff...they helped me reduce my monthly payment..fast and effective